Houdini FX TD
Elmts buildup of some of the elements I did for an rnd test at the very beginning of the project … (h264 crushed the blacks and colors a bit as usual):
I've always been a huuuuge fan of Asian martial arts movies.
So of course I was more than stoked to get the call to work on a quick stint for Jet Li's upcoming movie Feng Shen Bang or League of Gods as it will be called in the "Western" world.
No idea what they ended up doing with the grading of the trailer … Anyway, I got to do all the CG fires and smoke sims (and renders) as well as all the embers
flying around.
Crazy fast paced project with constant changes and no time to actually get them done properly made this one a nice challenge.
Here's a render of the fires/smokeplums: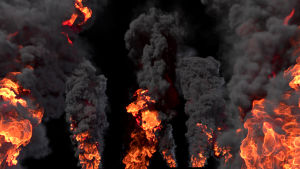 and a quick meshup of some lookdev renders: